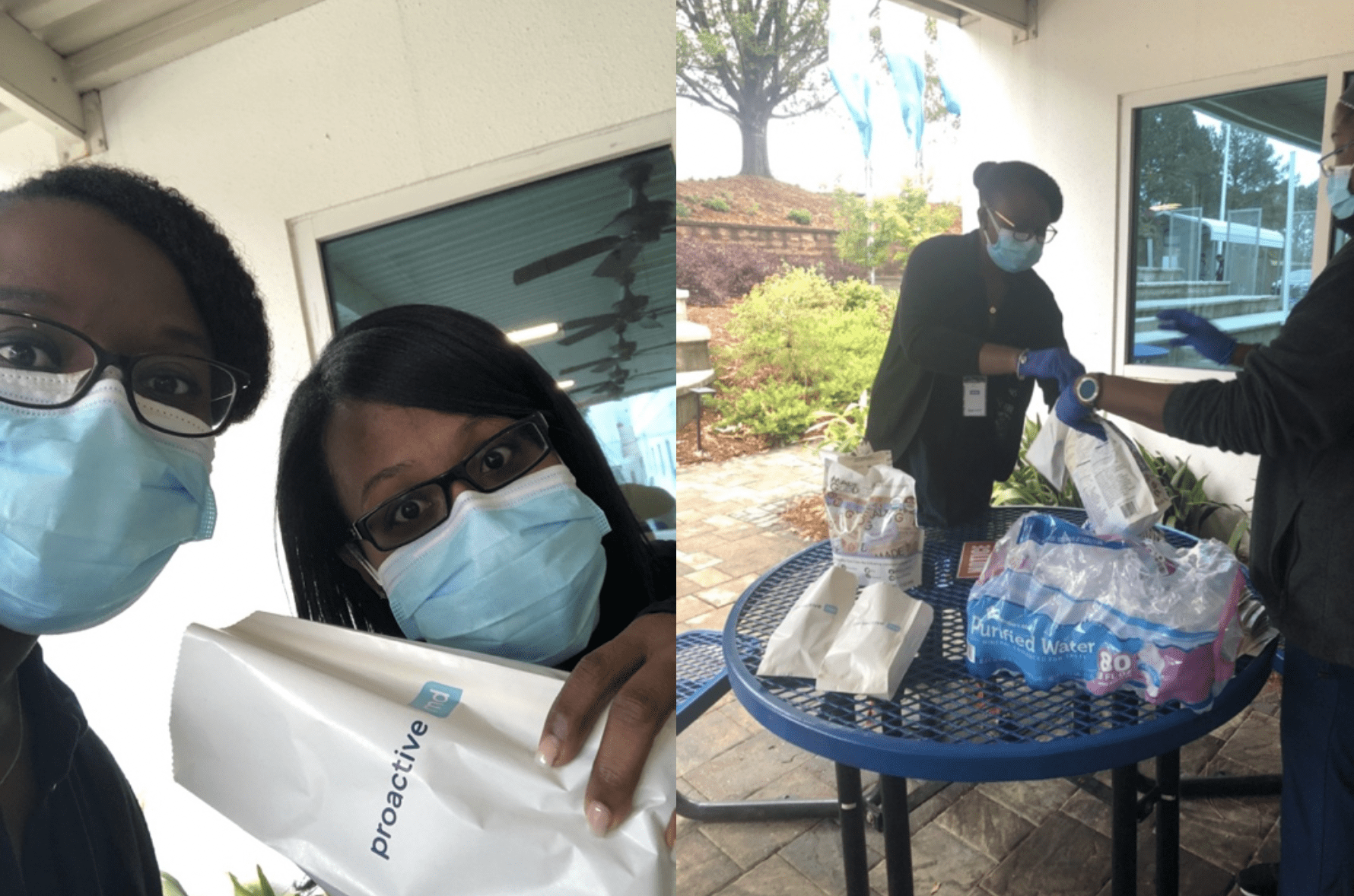 As the COVID-19 outbreak continues and demonstrations occur throughout the country, many Americans are coping with isolation, loneliness, or mental health struggles. At Proactive MD, we know a patient's mental wellbeing is integral to their physical health. So while we work to treat COVID-19, care for sick needs, and serve as trusted healthcare partners, we want our patients to know we are still connected to them beyond clinic walls.
Some patients may be nervous about talking about mental health or asking for help. So Proactive MD patient advocates and clinical teams are hosting "socially-distanced" events at various on-site Health Centers—reinforcing to our patients that we are there for them. Unlike a formal visit or appointment, these events provide a way for patients to see our clinical teams out and about and check-in. Conversations range from TV shows to new stay-at-home recipes to losing the COVID-"19" lbs.
"As patient advocates, we want to support our patients with care coordination and engagement, but we also pride ourselves on meeting the patient where he or she is," says Amber Geathers, Director of Patient Advocacy. "We enjoyed bringing that sense of normalcy. And having 'healthy' snacks certainly didn't hurt."
As always, if you are struggling with your mental wellbeing, reach out to your Proactive MD Health Center or a member of your care team for assistance. They can provide you with care or help set you up with services. Click on these links for free mental health resources and a guide to supporting others.