At Proactive MD, we know that treating physical symptoms alone is not enough to improve a patient's overall health. With the outbreak of COVID-19, this has never been more clear. Now more than ever, we are coming alongside our patients, taking them by the hand, and supporting them through so much more than typical healthcare concerns. Here's what we're working on right now: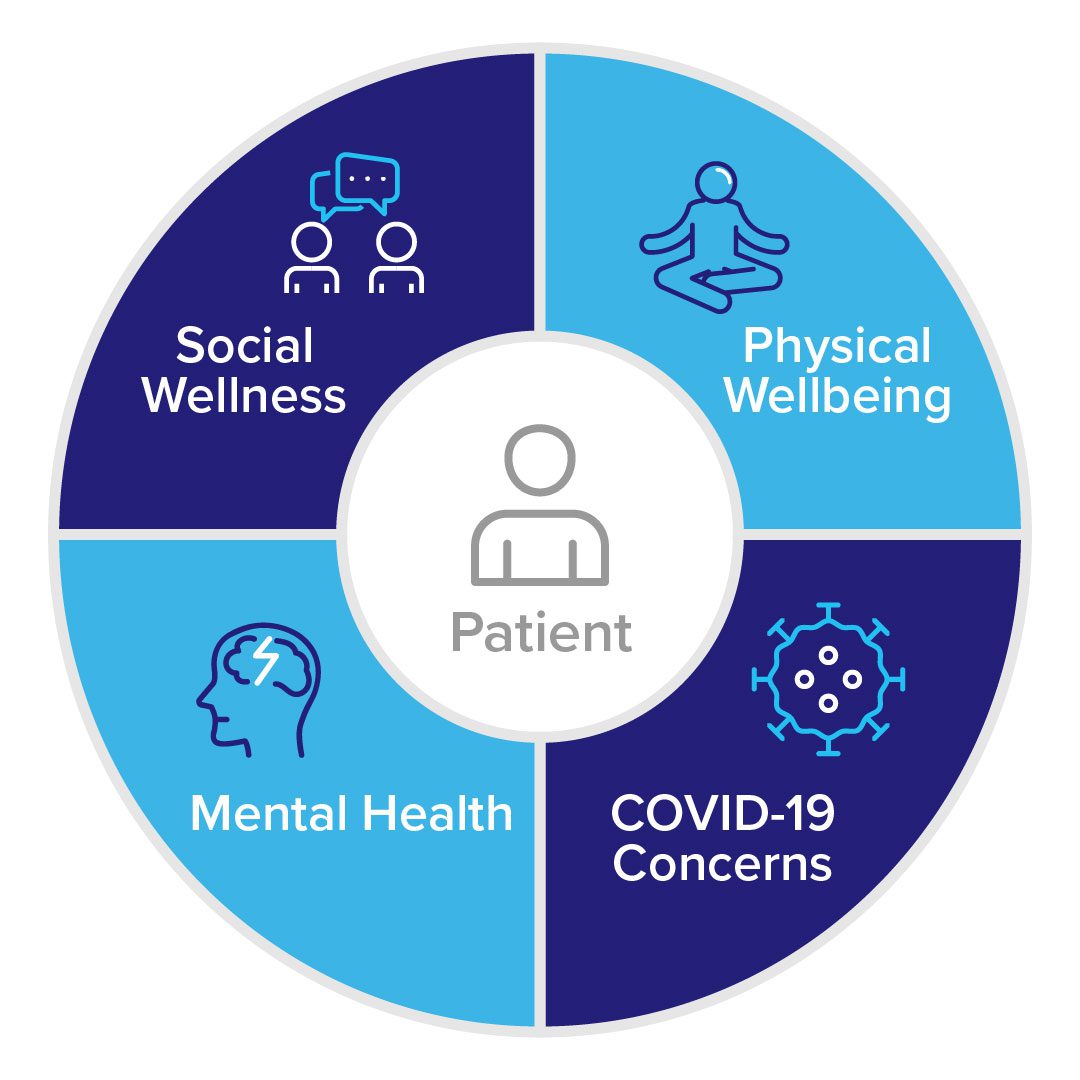 COVID-19 Concerns: We remain committed to testing and treating our patients for COVID-19 in addition to supporting employer groups with essential workers.
Social Wellness: Social concerns – related to finances or transportation, for example – have a huge impact on a patient's wellness. Right now, our Patient Advocates are working to assist patients in getting access to prescriptions, medical supplies, food, financial assistance, mental health programs, and workforce navigation. We want to ensure our patients have the resources they need to continue their wellness journey.
Mental Health: "Stay-at-Home" orders and isolation can be challenging for our patients' mental health. When the COVID-19 outbreak began, Proactive MD began a campaign to provide clinicians with protocols to perform well-being assessments, propel patients further down appropriate pathways, and connect them with free community resources.
Physical Wellbeing: We know life goes on for our patients. As always, our clinical teams are still engaging those with chronic conditions, providing checkups, and treating illness.