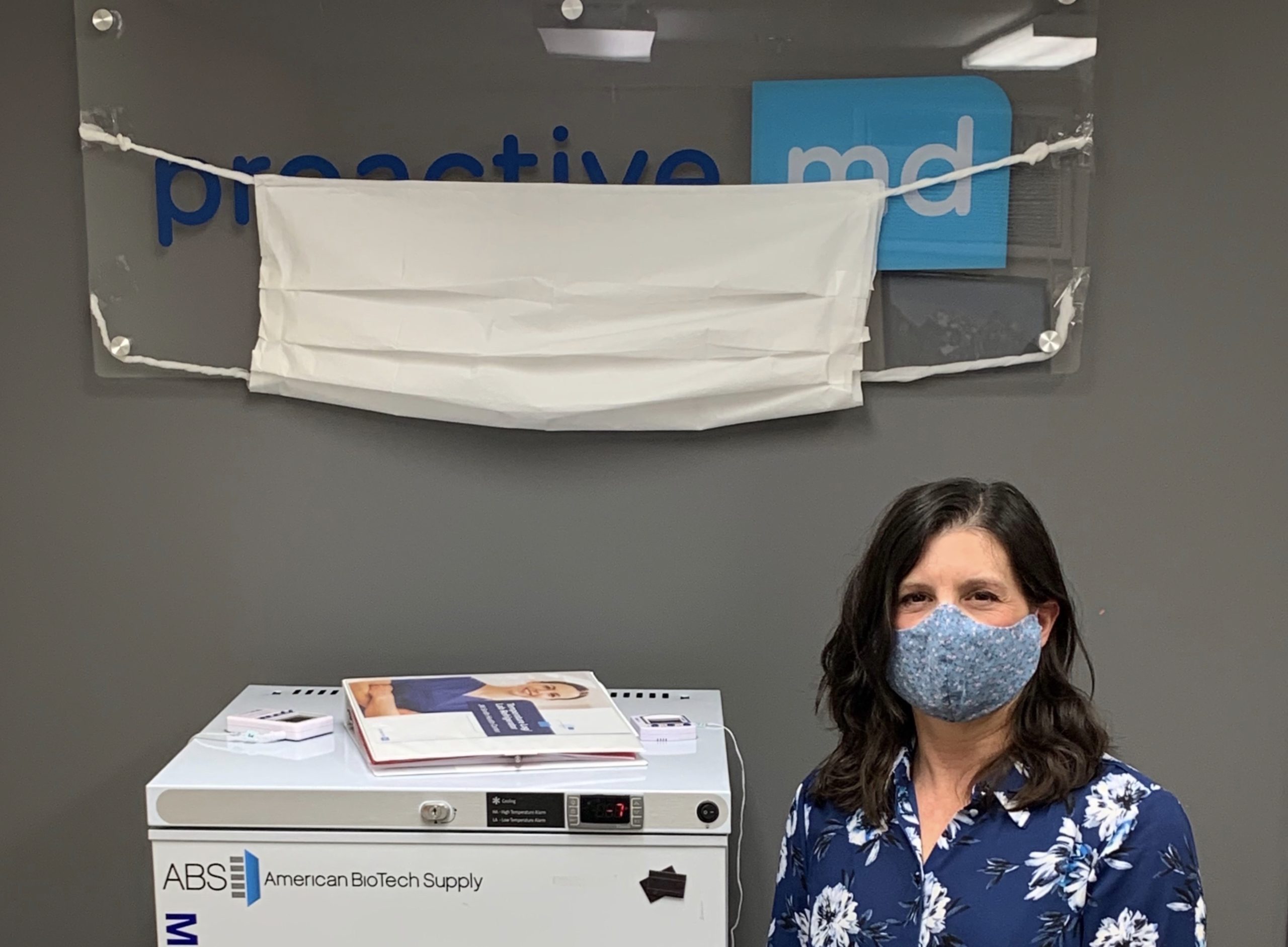 Masks for Her Patients
When you're sitting in an exam room at the doctor's office, it is often difficult to feel connected to your provider. Your interactions may feel cold and clinical with little personal discussion or even pleasantries. Most people only know their physicians by their clinical credentials, and most physicians only know their patients by their medical chart.
Proactive MD provider Dr. Joy Hudson is changing this story at our onsite Health Center in upstate South Carolina. During the COVID-19 outbreak, Dr. Hudson has been using her personal time to sew cloth masks for her patients. To date, she has sewn and distributed over 100 masks – providing them for her patients and hospital systems in the area. With each mask she gives away, she also includes a resource guide she created that explains why it is important to wear masks and how non-medical grade masks should be used and cleaned.
Dr. Hudson's generous gesture of support and education is just one example of how she goes above and beyond for her patients. Dr. Hudson works tirelessly to provide broad-scope primary care for her patients that incorporates the mental, physical, social, and emotional elements of their health. She focuses on getting to know her patients as people first so that she can guide them toward healthier, more fulfilled lives.
While a patient-provider connection may feel difficult to achieve at a community doctor's office, it comes first at Proactive MD. Dr. Hudson's kindness and care embodies this heart: listening to patients; transforming healthcare; and restoring hope.