Our Culture
Changing Healthcare for Good
Proactive MD is looking for physicians, clinicians, account managers, and other team members who share our commitment to Care Without Compromise™.
We're driven by the desire to get healthcare right—for the patients, first and foremost, but also for the clinical teams that treat them and the employers who invest in health benefits for their people. We believe that, as deeply broken as the healthcare system has become, there is a way to make the practice of medicine personal again.
Changing healthcare for good begins with our own company culture.
At Proactive MD, we foster an environment that is:
Empowering We want our people to be at their best so they can provide our patients with the best care and our customers with the best service. We empower our clinical team to practice the way they trained.

Personal We're in the business of restoring hope for our patients—and for the providers who care for them. Our culture encourages our team members to build relationships, making healthcare personal rather than procedural and transactional.

Innovative We're always finding better, more efficient ways to deliver care and do business. We reward forward-thinking team members who contribute to our ongoing innovation.

Supportive We believe that the oath to do no harm also includes financial harm. Our primary role is to come alongside both patients and their employers to provide affordable care and guide them down a path that leads to healing, health, and a vibrant care community.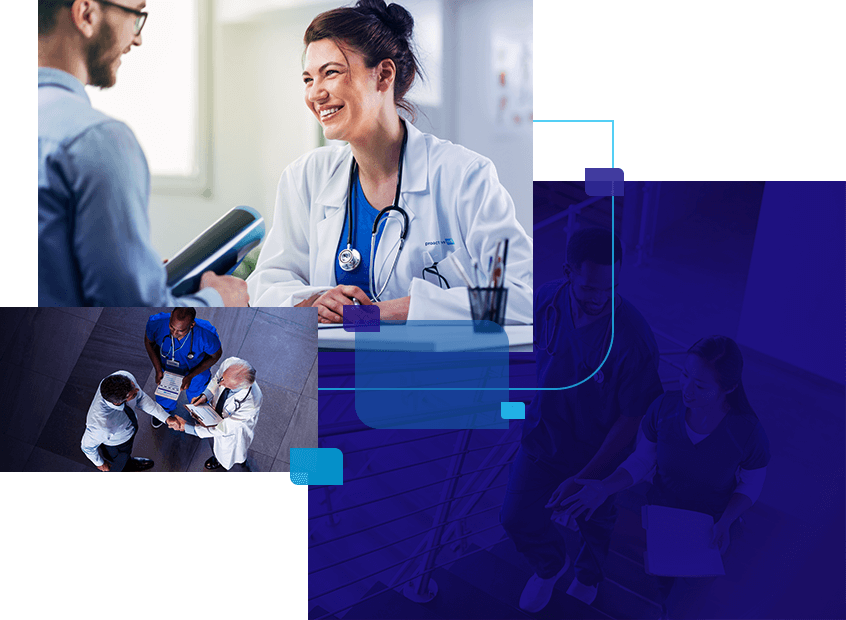 Our Commitment to the Healthcare Community
Proactive MD promises to practice medicine and provide care with courage, compassion and cooperation.
Commitment
Our Commitment
Practicing Medicine with Courage
---
We recognize that it's more difficult to let your heart get involved in a relationship of care than to stick with the status quo—that it takes a bit of audacity to put the patient first when the entire system is set up to be transactional rather than personal. Proactive MD prioritizes the patient relationship, and we encourage the employers we work with and our industry partners to do the same. We are determined to have the courage to care.
Caring with Compassion
---
Our team members understand that deeply human stories happen when people need care—when people are confused, hurt, and angry. We know that people who are diagnosed with an illness or are struggling with chronic health conditions often react and make decisions out of fear and frustration. We also understand the power of an expert ear that listens with compassion, helping patients pick up the thread of their broken narrative and make sense of their story again.
Cooperating to Provide the Best Care
---
Although we've created a different way to practice medicine, we realize that we cannot champion change in a vacuum. Our model should not further fragment the healthcare industry by providing a disconnected, supplemental service. We communicate and cooperate with insurance providers, specialists, hospitals, and other industry stakeholders. When we do our job well, the entire system becomes more efficient and effective for patients and more rewarding for healthcare professionals.
Proactive MD Careers
Take the first step toward a healthcare career that truly makes an impact.