Listen to the podcast here!
Lillian Ford was a seemingly healthy three-week old baby girl when her mother Leigh noticed that something seemed "off." What followed was a days-long whirlwind of emergency medical care, spearheaded by Lillian's pediatrician Dr. Guy Castles. 
Proactive MD is proud to present its new podcast, Tell Healthcare Stories, where we will share the healthcare experiences of real people whose stories underscore the need for foundational building blocks of patient-centered care. We hope that by listening, you will be engaged, educated, and inspired to join us in advancing our Patient Promise: We are only and always about the patient, and we promise to always fight for their greatest good.
Listen to Episode 1, "A Good Doctor," to hear from Leigh and Dr. Castles about the critical importance of a strong physician-patient relationship for patients facing life-or-death situations.
Lillian at two weeks old in the Prisma-Richland Children's Hospital.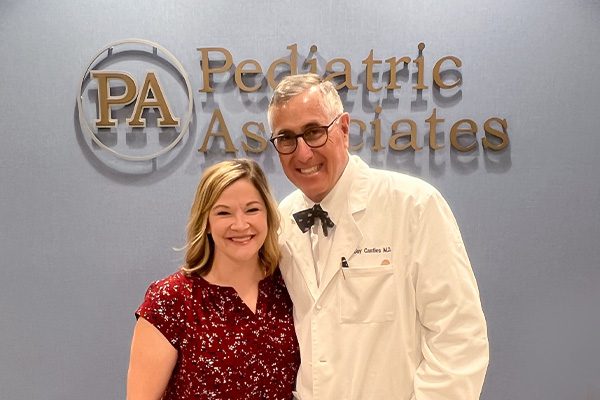 Leigh with the doctor who saved her daughter's life. 
Lillian today, with her brother Chandler and her mother Leigh.
Listen to the podcast here!