For Employers
Workplace Healthcare That Gets Results
We go beyond onsite clinics with transformative healthcare customized for your organization.
The Proactive MD clinical team practices broad-scope primary care that drives down your healthcare costs and helps you create a happier, healthier workplace. But we're more than an onsite clinic: We are a total healthcare solution that dramatically improves health outcomes and decreases risk.
Model
Our Model
Our Model is Different.
Proactive MD has a groundbreaking delivery model that reduces risk, flattens rising healthcare costs, and creates better outcomes for patients.
01
Our Model
We prioritize the doctor-patient relationship.
Legacy clinic providers use specialty services in a traditional manner, resulting in high referral rates. Our provider team practices broad-scope medicine on smaller patient panels, getting to know their patients personally in the process. Patients can visit their primary care physician for routine annual physicals, acute care, complex chronic conditions, and everything in between.
02
Our Model
We provide Patient Advocacy Services.
If traditional onsite clinic providers even offer care coordination, it is limited to simple community referrals. But Proactive MD believes that every patient deserves someone who will stand in their corner—even if that corner is outside of the typical boundaries of healthcare. That's why our onsite Patient Advocates become trusted advisors who partner with employees through the full continuum of care.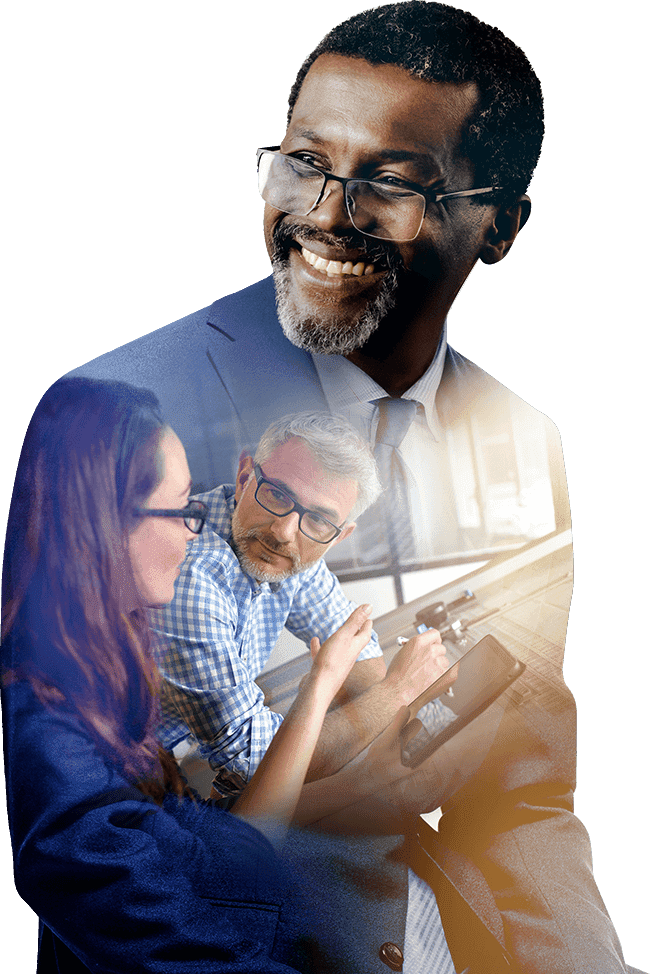 03
Our Model
We address complex & costly diagnoses.
Traditional onsite clinics can only impact costs associated with primary care services. Proactive MD combines the onsite convenience of Advanced Primary Care with access to a global network of medical specialists, creating an innovative, patient-centered approach that focuses on timely, appropriate care.
04
Our Model
We define & drive engagement differently.
Legacy onsite healthcare vendors rely on providers or other busy clinic staff to engage employees, but they typically don't have the time or expertise to do so effectively. Proactive MD provides an onsite Patient Advocate at every Health & Wellness Center who has employee engagement as a primary responsibility, becoming an expert in both employee health needs and company culture – ensuring no patient or clinical need gets overlooked.
05
Our Model
We leverage data & analytics.
Legacy clinic providers generally capture episodic care data for a patient record. Proactive MD uses a proprietary analytics platform that allows us to stratify patient population risk, engage patients based on care needs, shows employers the big picture so they can bend their cost curve, and gives physicians the data they need to create personalized treatment plans.
Our Pricing Structure & Guarantees
Proactive MD is a full-scope risk management solution.
We're confident in our innovative delivery model—which is why we offer a comprehensive fixed-fee cost structure rather than a variable cost structure. We know we can impact your healthcare costs and improve your bottom line, so we're able to absorb the risk and provide you the budget stability you desire.
Want to learn more about how the Proactive MD pricing model compares to the competition?
Guarantees
Our Customer Guarantees
Return on Investment
---
We offer an industry-leading ROI guarantee that measures your investment against your savings. Unlike most of our competitors, Proactive MD is solely focused on your total cost of healthcare, not volume metrics and "soft" benefits like productivity gains.
Engagement
---
Many onsite healthcare clinics put the responsibility for patient engagement back on the client. Not Proactive MD. We staff our clinical team with a Patient Advocate to reach patients where they are, and we guarantee patient engagement. Rather than measuring engagement based on mass health events, we measure based on specific, individual interactions with our clinical team. We've developed a risk stratification model that assesses patient health and determines the appropriate number of interactions needed in order to be engaged.
Chronic Condition Management
---
We understand how unmanaged and under-managed chronic diseases impact both patients and your healthcare costs. We learn the chronic care needs of your patient population so we can guarantee that patients enrolled in our Chronic Condition Management program will show health improvements.
Service
---
Service is at the heart of what we do, and we guarantee that you get the quality of service, account management, and reporting that we've promised.
Partners
We Work With Innovative Healthcare Providers
---
We've created a different way to practice medicine—but we also recognize that we can't transform the entire system or provide expert care for every medical issue on our own.
That's why we seek out and collaborate with other providers, specialists, and industry experts, such as second opinion networks, who are finding more efficient ways to deliver high-quality healthcare. Through our partnerships, we're able to guide our patients through the entire continuum of care, improve health outcomes, and bend the cost curve for their employers.
HR Headaches?
Tell Us More.
---
Skyrocketing healthcare costs. Insurance complications. Lost hours spent trying to navigate the complex web of network providers. Time off and sick days killing your company's productivity. We hear you.
What if it could all be so much simpler? We want to take the questions, the complexity, and the burden of knowledge off your HR department.
Partner with Proactive MD and build a better workplace healthcare system from the ground up—establish a compassionate community of care, create better outcomes for your employees, increase productivity, and improve your bottom line. You can rewrite the story and be the hero your organization needs.
Transforming workplace healthcare
Reduced claims. Lower healthcare costs. Healthier workforce.
We can help companies transform their workplace.