About Us
The Proactive MD Team
We're impacting the healthcare system at the source.
We make it easy for you to get comprehensive care for yourself and your family. As your onsite healthcare clinic, Proactive MD provides you with compassionate primary care physicians and a dedicated care team who can offer guidance and support as you navigate your healthcare journey.
Team
Founder, President & Chief Executive Officer
John Collier
---
John provides the overall vision and direction for Proactive MD, continuously finding new ways to serve our patients and employers through strategic planning, executive management, innovation, and strategic partnerships.
John's professional experience leading direct to employer contracting for one of the largest hospital systems in the country gives him a deep understanding of the unique ecosystem of health systems, payors, and employers. John brings 15 years of in-depth knowledge of healthcare management and strategy to Proactive MD with his background in healthcare administration, payor contracting, provider network development and employer cost containment plan design. Before joining Proactive MD, John was the CEO of another South Carolina-based direct primary care provider. John is a Fellow of the American College of Healthcare Executives and a member of The Young Presidents Organization (YPO). He earned his MBA and MHA at Grand Canyon University. 
A self-proclaimed "healthcare nerd," John enjoys researching the industry and learning new ways to improve the system for the people who need it most. John lived in Mexico for a time and is fluent in Spanish. He is a lifelong St. Louis Cardinals fan and loves Arizona Wildcat basketball. But most of all, he loves to spend time with his wife and three children.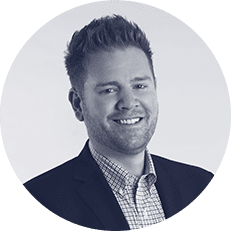 Chief Strategy Officer
Jon Hernandez
---
Jon Hernandez serves as Chief Strategy Officer of Proactive MD. Jon is passionate about delivering world-class care to patients and employers. He is continually working to expand Proactive MD's network and healthcare service offerings through strategic partnerships, mergers, and acquisitions.
Jon is a serial entrepreneur with across-the-board experience in the healthcare industry. He got his start in the early 1990's co-developing an early-stage claims clearinghouse, which set some of the original data transfer standards in Electronic Data Interchange (EDI). Jon's knack for health and care innovation and servicing qualified data between payers, providers, hospitals, and other clearinghouses helped him to strategically align and service several healthcare organizations over the next two decades. Over the years, Jon has formed deep relationships across the industry—building and backing more than twenty pioneering healthcare-based organizations focused on healthcare informatics, clinical applications, practice management and more.
Jon is committed to economic growth and opportunity in his community. He is involved with several education and economic development non-profits throughout the state of Colorado – including Arrupe Jesuit High School and Colorado Companies to Watch – serving on advisory boards, consulting, and volunteering. He also serves as a member of the CEO Advisory Network for Blackstone Entrepreneur Network. When not hard at work, you can find Jon on the golf course with his daughter, Elena.
Kayur Patel, MD
Chief Medical Officer
Chief Medical Officer
Kayur Patel, MD
---
Dr. Patel provides oversight to our medical teams. As Chief Medical Officer, he works to bring alignment between employers, patients, and physicians and ensures our operational values are upheld: to improve health outcomes for patients, distribute medical resources more effectively, and reduce employers' overall healthcare expenditures.
Dr. Patel is a result-oriented business and healthcare leader with over two decades of service in the healthcare industry. A practicing physician with extensive experience in internal and emergency medicine, his specialty lies in bringing physicians and hospital leadership together in order to convert healthcare challenges into opportunities for growth.
Formerly Senior Vice President of TeamHealth and a Chief Medical Officer of a Midwest hospital, Dr. Patel is a Fellow of the American College of Physicians, American College of Physician Executives, and American College of Emergency Physicians. He is a nationally-recognized authority and a national speaker on the subject of quality in healthcare. He currently serves as consultant to KEPRO, the Quality Improvement Organization (QIO) for more than 30 states.
Igor Kozunov
Chief Administrative Officer
Chief Administrative Officer
Igor Kozunov
---
Igor serves as Chief Administrative Officer for Proactive MD. He offers a unique expertise in working with local governments and educational institutions—helping to position Proactive MD as a leading employee health service provider to municipalities, school districts, and public employee unions.
Igor previously worked as a Management Consultant, specializing in healthcare strategy, service line expansion, acquisition of physician practices, and market analysis. His professional experience in healthcare also includes primary care practice management and operations improvement with the VA Hospital Administration.
Prior to his career in healthcare, Igor served in the United States Army and helped develop a diplomatic relationship and exchange program between FEMA, the U.S. National Guard, and Russian Federal Emergency Services—at the time the only cooperative military program between the two nations. Igor earned an MBA and a Masters' in Health Management and Policy from the University of Iowa and is a graduate of the U.S. Army Officer Candidate School.
National President of Managed Services
Christi Coleman
---
Christi is responsible for serving as a subject matter expert within the industry. She provides employers, benefits brokers, and wellness consultants with insights into the design and operation of successful onsite clinic solutions, and specifically the advantages of the Proactive MD Advanced Primary Care model.
Christi has 27 years of experience in strategic consulting and sales focused on wellness and worksite clinics. She spent 23 years with a large occupational healthcare organization, where she helped to develop the wellness/worksite product offering, create a go to market sales strategy, and execute and sell the service offerings. Christi graduated with a Bachelor of Arts focused on Marketing and Sales from Baylor University in 1991. Christi enjoys traveling with her 3 sons and her husband of 25 years and supporting her sons in all their sports activities.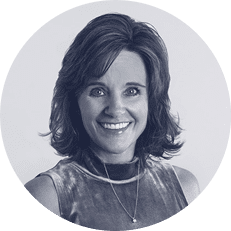 Philip Eskew, DO, JD, MBA
Vice President, Clinical Development and General Counsel
Philip Eskew, DO, JD, MBA
Vice President, Clinical Development and General Counsel
Philip Eskew, DO, JD, MBA
---
Phil's diverse skill set enables him to perform a wide variety of duties and contribute to the thought leadership of Proactive MD. Phil is responsible for drafting, editing, and revising contracts, reviewing a wide variety of compliance-related matters, providing as-needed clinical patient care, designing chronic care plans, and reviewing USPSTF and other national care guidelines. Phil also assists with software development and data analysis, physician recruitment, and new business development.
Phil is the Founder & CEO of DPC Frontier, a legal, regulatory, and growth resource for Direct Primary Care Practices. He also serves as a Site Medical Director for Corizon Health. Phil earned his Doctorate of Osteopathic Medicine at West Virginia School of Osteopathic Medicine and his Juris Doctor at West Virginia University College of Law. He also has an MBA from the University of Kentucky. In his free time, Phil still enjoys studying health policy, but also makes time for watching movies and playing golf and ping pong. Ever loyal to his alma maters, Phil is a devoted Kentucky basketball and West Virginia football fan.
Benjamin Stoner, CPA, CGMA
Executive Vice President of Finance & Administration
Benjamin Stoner, CPA, CGMA
Executive Vice President of Finance & Administration
Benjamin Stoner, CPA, CGMA
---
Ben is responsible for managing Proactive MD's finance and accounting departments and maintains oversight of administrative functions, including human resources, information technology, and legal requirements.
Prior to joining Proactive MD, Ben led the North American operations of a global automotive supplier as CEO/CFO.  His 14-year career in finance also includes experience in tax compliance and consulting, as well as providing start-ups and small businesses with outsourced CFO and Controller services. Ben earned his Bachelor of Science in Business Administration from Erskine College and his Master's in Public Accountancy from Clemson University. Ben enjoys spending time with his wife and seven children, and his hobbies include soccer, snowboarding, house projects, and politics.
Executive Vice President, Health Data Science, Value and Validation
Jeremy VanderKnyff, PHD
---
Jeremy's responsibilities include designing and executing Proactive MD's informatics strategy, projecting return on investment and population health impact to prospective clients, and reporting the clinical and financial performance of Proactive MD Health & Wellness Centers.
Jeremy has 10 years' experience in clinical operations and health informatics at the South Carolina Department of Health & Environmental Control (DHEC), where he served as a Lean Six Sigma consultant and, most recently, served as Director of Project Management, building and leading the agency's first enterprise Project Management Office. Jeremy has served as an expert panelist and consultant for public health data systems and organizational performance management. He earned his PhD in Medical Anthropology from the University of South Carolina. In his free time, Jeremy serves on the board for a nonprofit promoting and preserving South Carolina's cultural heritage through archaeology education and outreach. He enjoys spending time with his family, who kindly request that he please stop playing the banjo in the house.