Dear Proactive MD Family –
For so many of our coworkers and friends, this weekend was not one of rest. Many of our team members and patients have experienced anger, distress, unrest, and fear.  In a short period of time, we have witnessed three acts of gross injustice: the murder of Ahmaud Arbery, the murder of George Floyd, and the harassment of Christian Cooper. There have been many other similar events we will never hear about; many names we will never know; many memories we will never get the chance to honor.  I cannot fully understand the pain of those who have been on the receiving end of this hate and evil — my heart hurts for all those that have suffered and for our communities now in need of support.
Proactive MD was founded to bring people hope and healing. While we operate in the context of healthcare, our ultimate aim is higher: we exist to listen, to serve, to build trust, and to bring restorative care to the whole person. 
So how can Proactive MD help to bring healing? I believe our charge is twofold: 1) we must embrace diversity while addressing disparity, and 2) we must believe every person deserves to be treated with dignity and respect while recognizing that not every person always is—especially in healthcare.
But we have the power to change that. We serve a diverse population. We will give all people our very best. Within the walls, we will create a safe place for them where they feel valued and cared for: beyond the walls, we will be a strong advocate to fight for justice and equality in every area of their lives.
This is the same perspective we need to bring to our communities. While I want to be clear that racism, hate, and prejudice—in any form, toward any person—will never be tolerated at Proactive MD, this is only the beginning. Because while our Patient Promise sometimes requires us to fight against broken systems, its core purpose is to fight for real people: for the mother worried about her son's future, for the child confused by what she sees in the news, for the friend unsure of how to show his support. For those who look like us and those who don't; for the person who agrees with us and the person on the opposite end of the aisle. 
Hope and healing begins here, with heart and relationships. And this is where I want to start with you today. Please know that I am eager to listen and learn from you. I want myself and Proactive MD to grow in empathy and grace as we advocate for justice and equality on our patients' and coworkers' behalf. If you have concerns, stories, or ideas—I want to hear them, and together we can bring restoration to our communities.
I ask our Proactive MD community to carry a shining light in this time of darkness and be the reminder of hope as we continue to serve those in need. Be an example to others on how to help people with care, grace, and compassion.
May God Bless you and your families.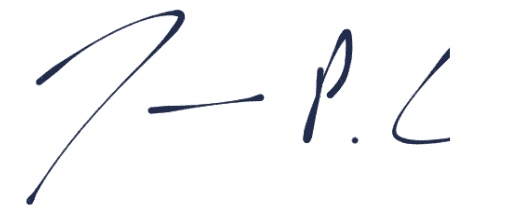 John Collier, President and CEO